BLOG
Welcome to the blog. It's a strange place, so before you get started, I'll tell you how it works.
Each "blog post" is a combination of two things. Those two things are almost always an image and a poem.
Here's what to do with them:
Look at the image and pay attention to what emotional state it puts you in.
Hold onto that, and read the poem. See what thoughts pop up in your mind.
You don't have to work to "figure it out." Your mind is naturally going to try to draw conclusions, so just let it. 
Repeat steps one through three until a fresh thought of your own emerges.
Ideally, you'll leave with an insight you came up with that you've never considered before. Give yourself space to think about it.
To get started, you can scroll down to see the most recent pieces, or you can start with a random one.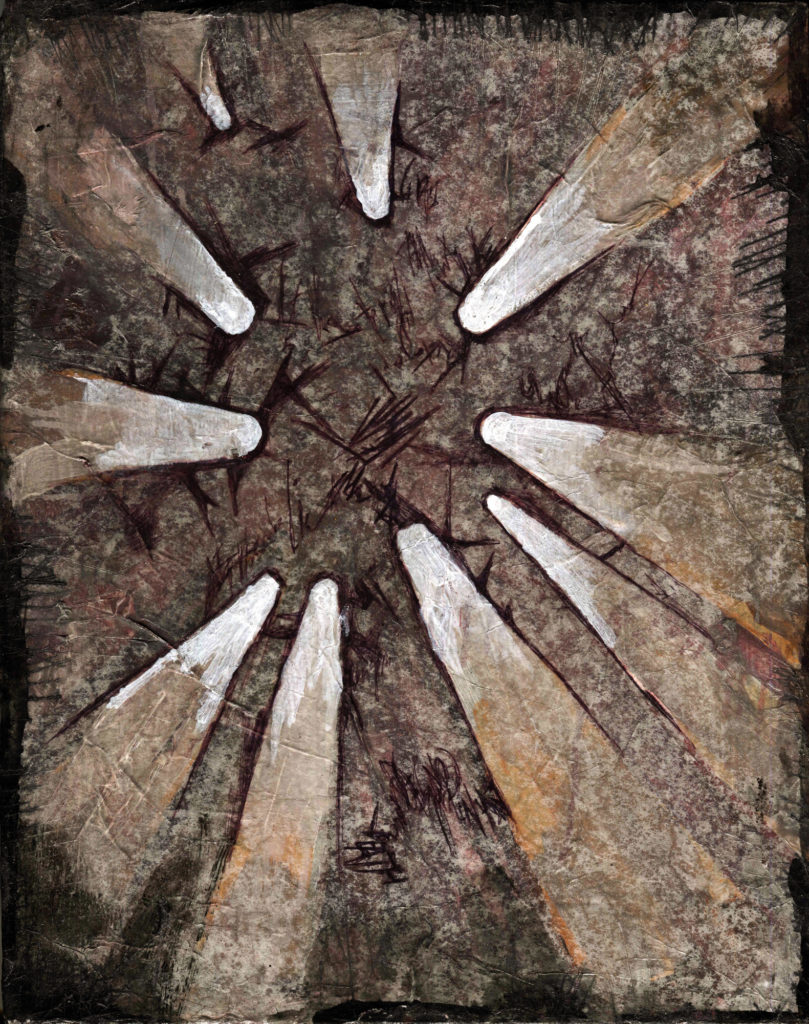 i know what she wants.
she'll do anything to hang on to it.
she keeps it with her inside a cave she made of crude iron scales.
she routinely rivets more scales in layers
over any holes in the rusty old ones.
with every layer, the cave grows smaller.
but she believes light is a threat
and rust just needs time to let it in.
she can't stop time, but maybe, she thinks, she can block its effects.
the thing is, she can't. and that rust …
it's had time;
more time than she knows.
enough time for it to eat away a big enough hole
that i could see the sky on the other side—
eventually big enough
that i crawled through when she wasn't looking.
the hole has since closed up behind me.
i'm not sure if she even knows i'm gone.
i know what she wants.
i can't let her have it.