hi—it's been a while. things have changed.
this used to be my website. it still is, technically. but it's aimed in a direction that i was never really going, and i plan to phase it out. you're looking at the very, very young and still largely undeveloped new website. happy new year to us.
i've been using my regular human name as a creator and it stopped making sense to do that—for many reasons. i'm rebranding. you'll see me using the name "lurm." most nicknames have origin stories, but this name just sort of materialized organically … almost like an off-handed joke that ended up being true. it's a strange sort of honesty.
this is a more honest site. these are more honest words. i'm going in a more honest direction.
while we're being honest, it's terrifying. want to come?
things are happening.
for one, i'm planning my next album. i can't tell you much more than that right now. but if you follow me on social, you can see bits of my composition process, like this little clip:

(instagram is the main social platform you'll find me on, but if you're more of a facebook person i post things there as well. looking forward to interacting at whichever one you find me.)
for two, some of my art experiments are getting traction.
back when the weather was warm enough to leave all my windows open, i started experimenting with a new style of painting where i'd mix glue, water, and all kinds of weird stuff into paints and watch them react. i took a lot of closeups, like this one: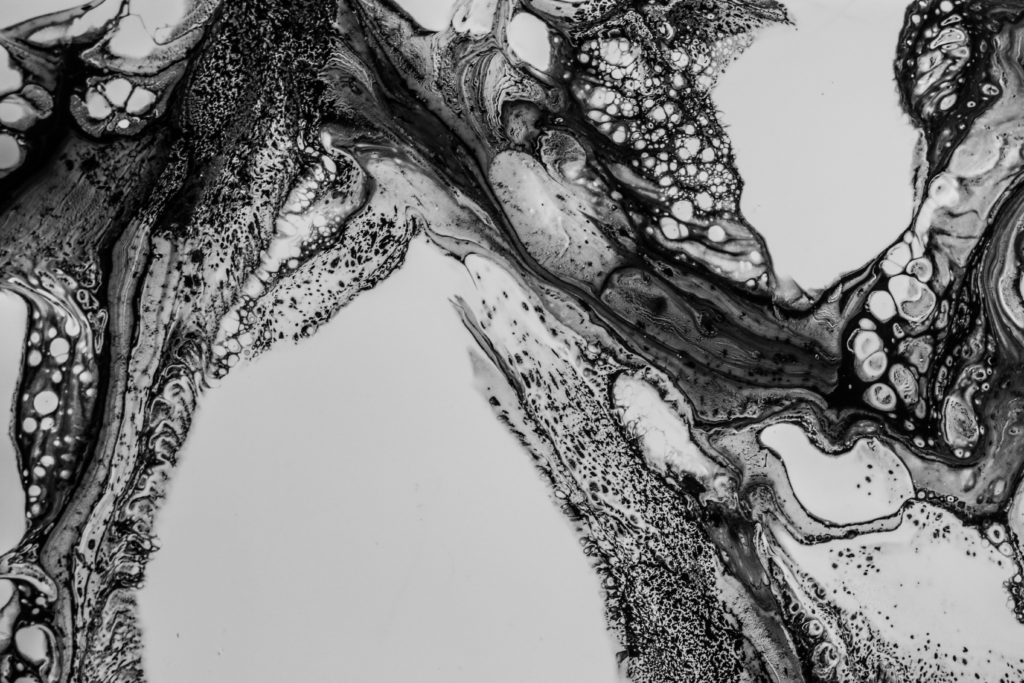 they've kind of taken off. i shared some of them on the stock photo platform unsplash, where they've been viewed by almost 3 million people, used in album covers, product design, company websites, presentations and more.
google even used one of them to make a version of their live case. pretty neat.
i'm curious enough about this painting direction to start looking into studio space where i can make messes all year round and not die of poisoned air while i sleep. you'll hear about this when i succeed at finding the right chunk of cement floor in bellingham.
2018's going to be a creative year.
many of my 2018 goals this year involve creative projects that i look forward to telling you about. in fact, this website is one of them.
i get amped hearing about cool things other people plan to accomplish, too. tell me: what are your creative goals for 2018?
stay interesting,
lurm