ABOUT LURM
Lurm is the brainchild of me, Adrien Converse. It's the name I put on the creations I pull from my deepest, weirdest, hardest-to-make-sense-of intellectual wanderings. Ideas for what I make come to me in dreams, or while I'm floating in sensory deprivation tanks, or when I'm wandering around in the woods, or when I'm standing on my porch in the rain. They feel important even though I don't know why.
I turn them into surreal art (usually paired with riddle-like poems) and music albums. 
Almost every week I extend my explorations to others in my youtube livestream, where I live-compose 20–40 minutes of music inspired by a secret or a story or a riddle or a thought fragment that someone shares with me.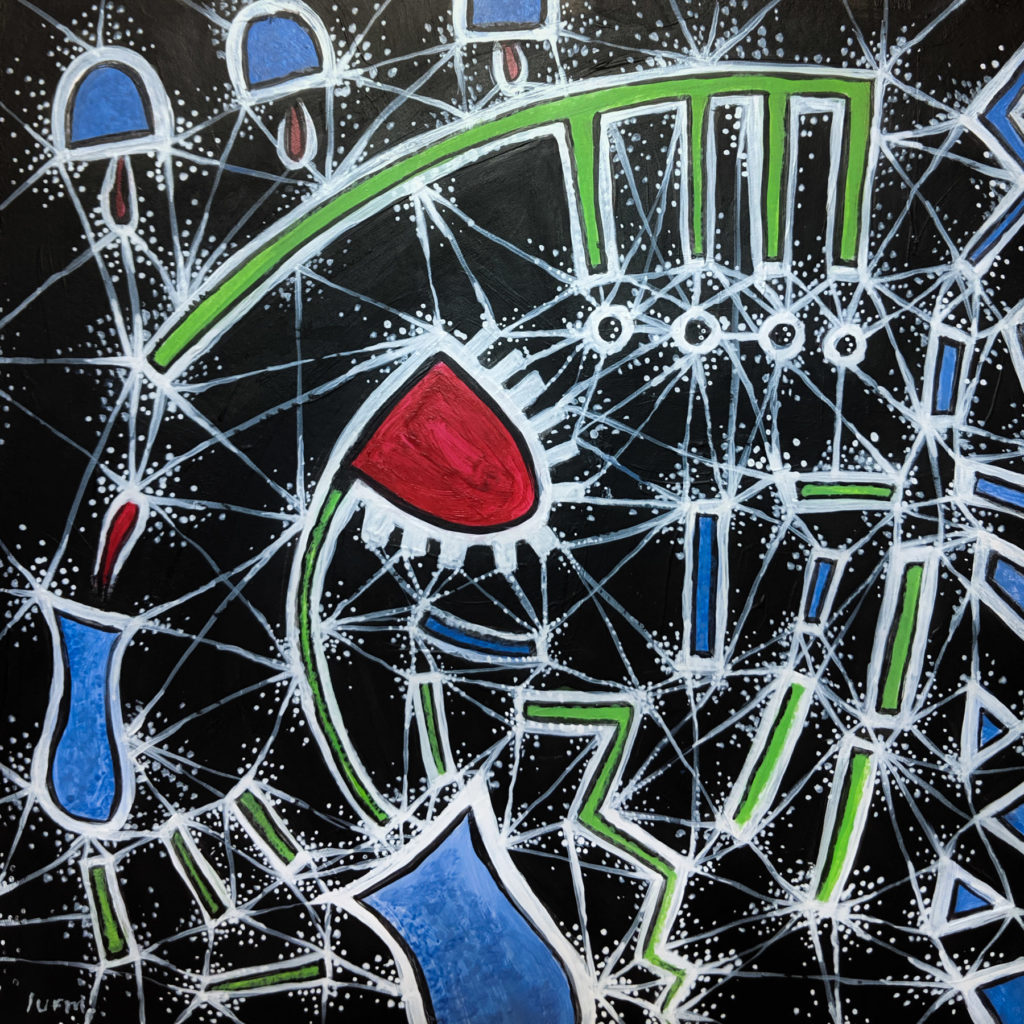 the code unwinds into branches
the lines unfurl into leaves
the edge creeps across the expanses
with each little spark it receives
unfolding in every direction
all sensing and being and birth
then it cracks under guise of protection
and disease spreads across the whole earth
it shudders and cries
it shrivels and dies
and rotting it hangs into space—
but the meaning will not be erased.